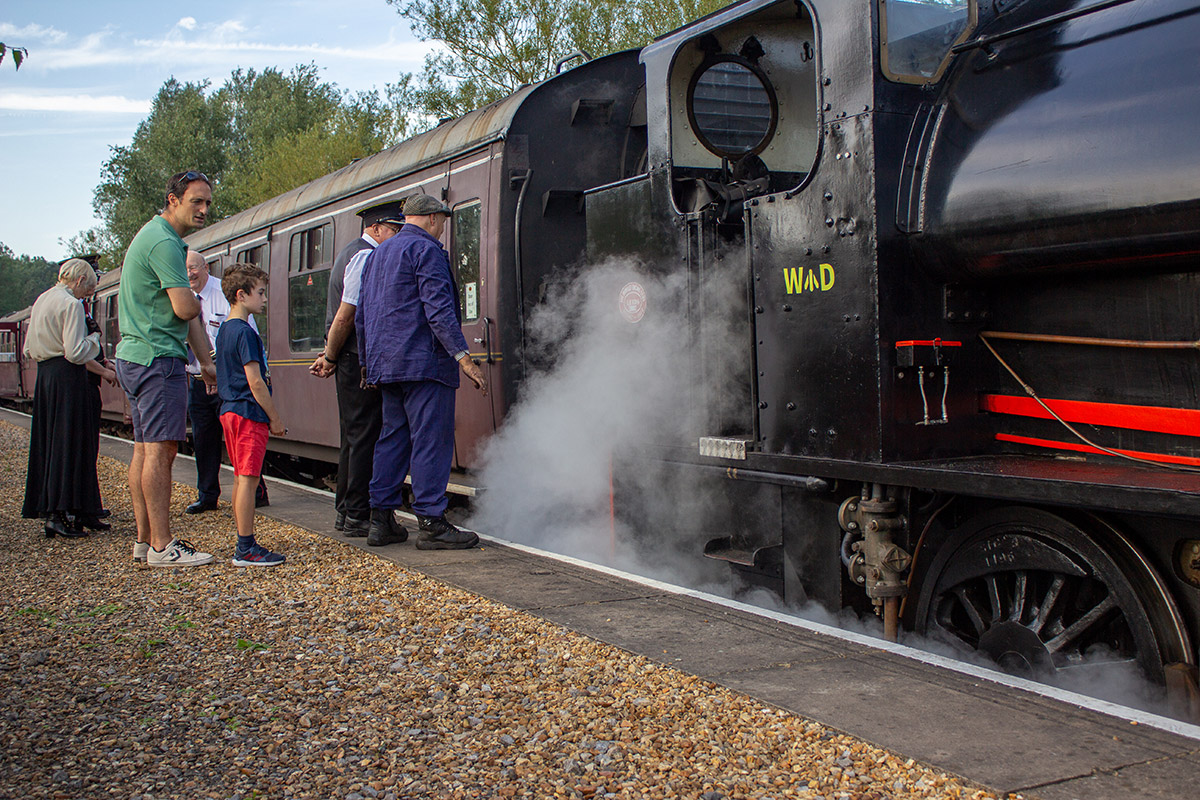 Will your short break or holiday with us be taking you to the river Nene? If so, you may want to check out the events happening at the Nene Valley Railway this summer.
A canal boat holiday on The River Nene offers stunning countryside and charming villages with stone cottages and thatched rooves. This navigable river in Cambridgeshire is a lovely, quiet waterway, but on the way there is a variety of things to see and do.
The Nene Valley Railway is a preserved railway running between Peterborough, Nene Valley and Yarwell Junction. Narrowboaters can board a train at Overton (Ferry Meadows station). Relax in a restored wooden panelled coach and go back in time, on a heritage steam or diesel train.
Here are three steam railway events to enjoy on your narrowboat holiday this summer.
Afternoon Tea
It wouldn't be a British summer holiday without a traditional afternoon tea. Enjoy the luxury of first class continental carriages, as your afternoon tea is served to your table. Sit in an open carriage, or have a premier afternoon tea in a private compartment. Afternoon tea services depart from and terminate at Wansford Station in Stibbington. This trip is for people aged 12 and over, and no dogs are allowed accept assistance dogs.
Family Fun
There are several 'Summer Holiday Family Fun Wednesdays' planned for 2022, and on 25th August you can book in for 'Family Fish and Chips with Steam'! This includes a family trip on board a heritage train whilst you all enjoy a freshly cooked chippy supper from Fryz of Bretton Chip Shop. This train departs from Wansford Station and your pre-ordered meal will be served to your table when you get to Orton Mere Station. Dogs are permitted on this service.
1940's Nostalgia
Later in August a nostalgic entertainer, brings you classic 'Bud Flanagan' from the era of  the 1940's, up to his last recording in 1968 of the 'Dads Army theme'. This music and comedy evening starts with a vintage sing along show, followed by a train journey to Peterborough.  On the trip through the Nene Valley, Bud will mingle with the guests and perform nostalgic 1940's songs to keep those feet tapping.  After leaving Peterborough, there will be a fish and chip supper as the train heads for Yarwell.  Then Bud will round off the evening with a Dad's Army themed set on board the train before arrival at Wansford at 9pm.
In August the railway are also offering a premium steam driving experience, which includes theory and practical driving of a steam locomotive.
Read more: Nene Valley Railway Events and News
To get to the Nene Valley Railway by boat from our hire boat base in March you would travel through the Middle Level waterways. The full route to Peterborough is described here: March to Ferry Meadows Country Park; and it is a 12 hour return trip. However, we recommend making this a longer trip to enjoy the waterways at a leisurely pace. For example, the ancient market town of Whittlesey is an attractive place to moor, and there's so much to do in Peterborough.
You may also like: The Canal Boat Holiday That Train Enthusiasts Will Love
We still have some availability left for July and August holidays and short breaks. Come and cruise the waterways of Cambridgeshire. Explore the river Great Ouse and its tributaries, or the lovely river Nene.
PS. If you book a holiday for autumn this year you could also check out the Nene Valley Festival. This celebrates the natural and historic assets of this beautiful part of the county through a diverse nine day programme of events aimed at both residents and visitors to the area.
Don't miss more tips about upcoming events in the Fens: Sign up to follow this blog in the sidebar on the right. (We never share or sell email addresses, we just send links to our latest blog articles.)
Image credit: Shutterstock