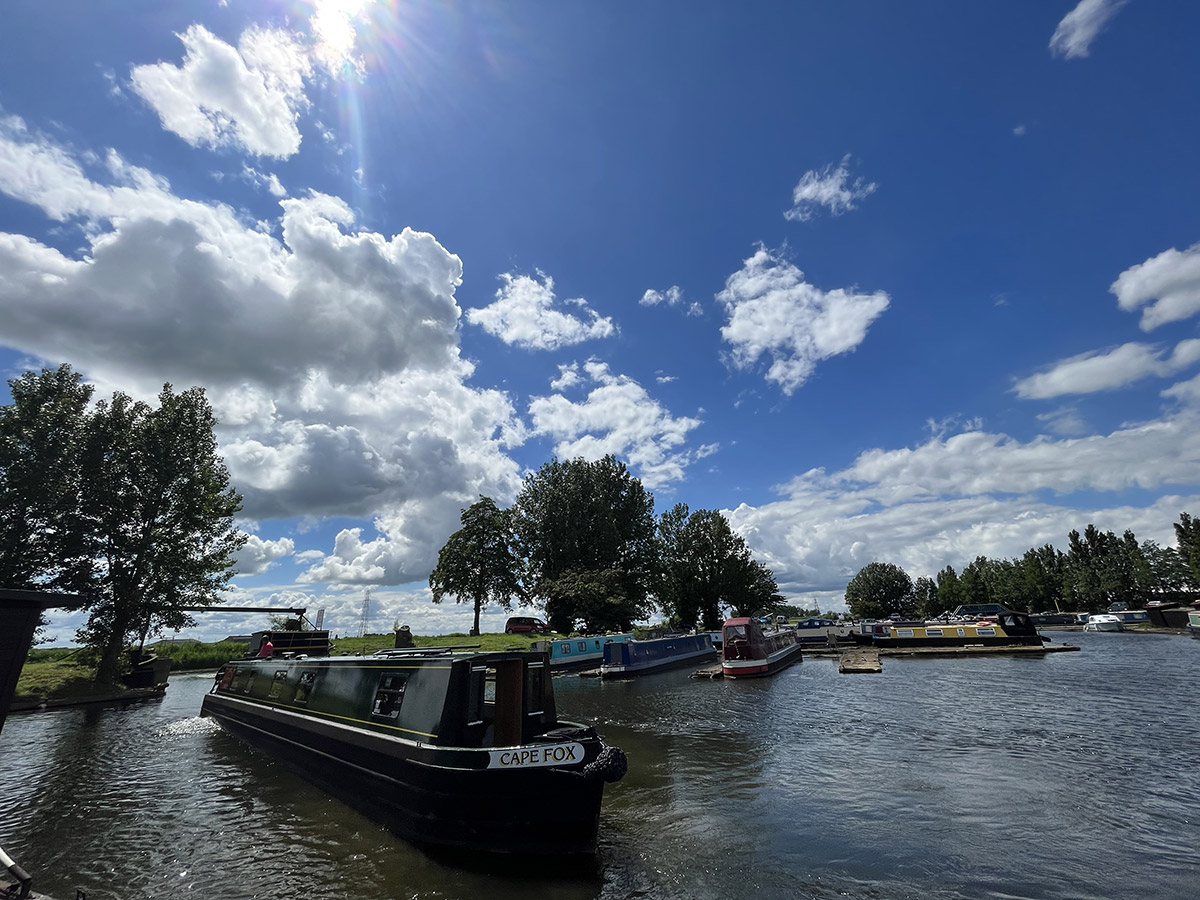 Are you looking for that elusive family holiday; the one that can please all of the people all of the time? Relaxing, yet adventurous, a change from everyday life, without the modern day hassle of traffic and airports?
We've got the perfect family holiday for you. Enjoy beautiful scenery and quality time together, explore new places and learn to steer a boat and work a lock.
Boating appeals to all ages; so everyone can be as active or relaxed as they like. You could buy fish and chips, or find a pub or restaurant along the way, as you travel. Our boats are fully equipped with a cooker, fridge and sink, crockery and cutlery.
A picnic offers the opportunity to spend some quality family time together, gets everyone outdoors and costs very little money. Find out where to shop, where to stop and what to bring in: How to Use Your Canal Boat Holiday to Plan the Perfect Picnic
Beginning in March at our hire boat base, you can travel the Middle Level and visit the Ramsey Rural Museum or the twin villages of Upwell and Outwell. Stop at The Crown Lodge Hotel moorings, meet friendly lock keepers, and see wind farms and kingfishers. The River Great Ouse is a beautiful river which takes you to visit St Ives, Ely and Cambridge. Alternatively, the River Nene towards Peterborough offers stunning countryside, attractive villages, and beautiful lock surroundings with ancient mills.
For the Parents
Maybe mum would like to stop at the visitor moorings on the waterfront in Ely? While you're there you can visit the antiques centre, the city centre shops, the famous Ely Cathedral and the museum at Oliver Cromwell's House.  Or in Cambridge try shopping, restaurants and punting, while admiring the incredible architecture. Buy her a book before you go: Books for the Narrowboat Mum.
Check out The Ultimate Mother's Day Surprise
Perhaps Dad sees himself in the role of Captain? Before you set off, one of our qualified instructors will explain how to steer the boat and operate the locks, so you will be fully trained in boat handling. Pubs are marked on the maps and cruising guides, to provide refreshments for the crew.
There is nothing like the feeling of steering a narrowboat, gliding under tree branches, noticing ducks passing you by on the rippling water. There is an amazing sense of freedom, and a feeling of being connected to nature, in a way that you don't get when travelling cocooned inside a car. Travelling slowly allows you to notice everything that is around you.
Read: What's it Like to Actually Steer a Narrowboat?
Fox Boats staff can help you to decide upon a holiday route, but you may also like to look at the options online: Fox Boats Routes. Even if you have never navigated a lock before you will find it is manageable with two adults on board. Older children may enjoy helping with locks and mooring the boat, you just have to make sure they understand all of the relevant safety information.
For the Kids
Make some simple safety rules for younger children, such as no running on the towpath, stay close to a grown-up and keep away from the edge.
If your older children like ghost stories or fantasy novels (Philip Pullman based part of Northern Lights in the Fens) why not include some paranormal investigation into next year's boating holiday? Our local 'Horrible Histories' include ghost stories, legends of drownings, and tales of disappearances and violence.
Read: How to Hunt Fenland Ghosts, Even When it isn't Halloween
For cosy family evenings on board our boats have WiFi, DVD players and charging points for your devices.
Festivals
Most festivals offer children's activities, live music, market stalls, food stalls and real ales at the beer tent. You could plan your holiday to coincide with St George's Fayre, Strawberry Fayre, March Fest, Ely's Aquafest, or Ely Folk Festival.
Read: Four Festivals to Visit by Narrowboat this Summer
You may find that discovering rural England at a lazy three miles per hour with your family by your side is a holiday memory to treasure. If you're ready to try booking a daytrip or a holiday for this year or next Check availability here.
You may also like: The Top 5 Tips for a Family Narrowboat Break
Hey! Are you new here? Click 'Blog' (top right) and look for 'Follow Blog' in the right sidebar to receive more helpful holiday tips about the Fenland Waterways. (We never share or sell email addresses, we'll only be sending you our local, insider knowledge, every two weeks.)