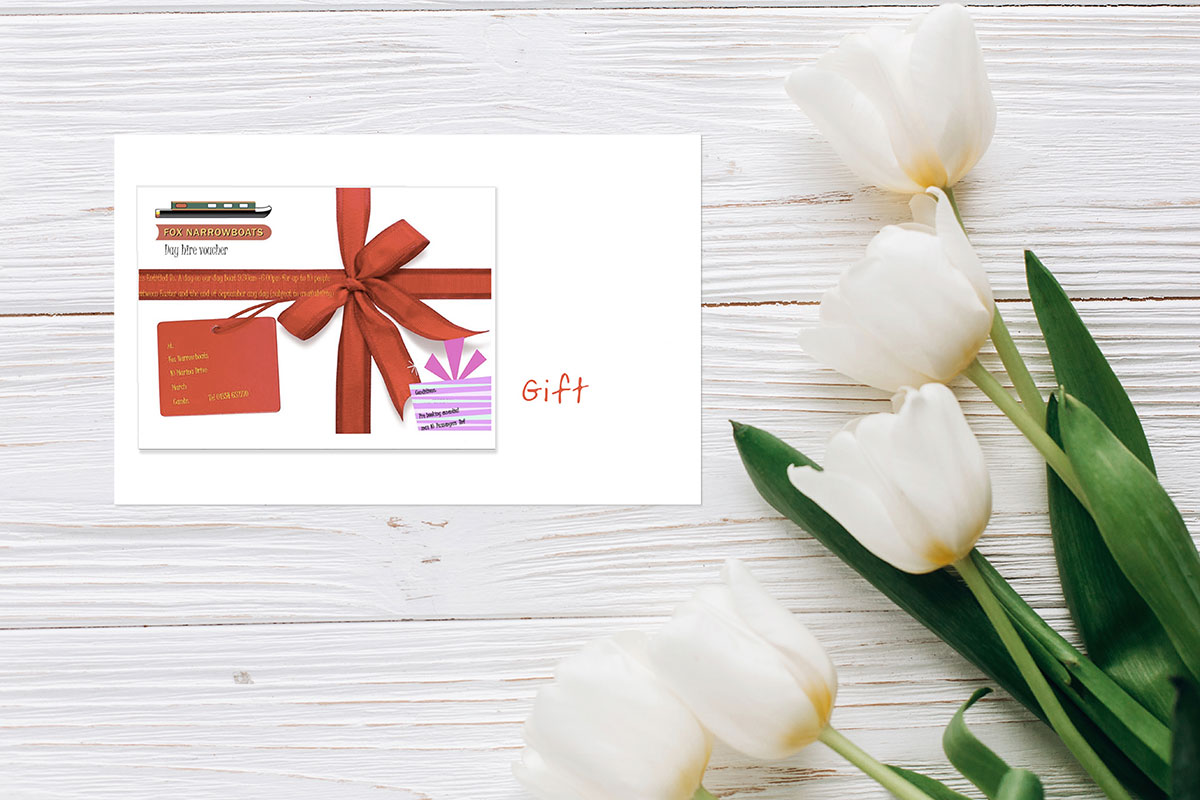 Are you looking for the best gift ideas this year?
Does your mum deserve to get away from it all?
Want to surprise her with a family day out?
This year Mothering Sunday is on March 19th and our annual boating season begins in April, so you can book a day trip in advance and surprise your mum with the news on Mother's Day. Boating appeals to all ages and is a great way to bring the family together.
1) Day Boat Hire
Our colourfully painted luxury day boats, The March Adventurer and the March Explorer, are both equipped a small galley, a toilet and a seating area. On board you'll also find a 12v mobile phone charging point, so that you can keep taking pictures of mum's day out as you travel.
You and your crew will be fully trained in boat handling as part of the boat handover. One of our qualified instructors will explain how to steer the boat and operate the locks ensuring that you feel comfortable and confident before you set off. Day boat hire is a popular choice with families wanting to spend the day together to celebrate a special occasion. Making memories together can sometimes be the best gift.
2) Canal Boat Holiday
If you really want to push the boat out you could book a week on board with the family.
Read: Why Narrowboating is the Perfect Family Holiday
Although a holiday is not exactly the traditional Mothers Day gift, it will be a good opportunity to spoil your mum, and show her that she is appreciated; especially if the crew share the chores on board and take turns at cooking meals. On a longer cruise you would have time to visit Peterborough, Ely or Cambridge. If you stop at the visitor moorings on the waterfront in Ely, mum can visit the antiques centre, the city centre shops, the famous Ely Cathedral and the museum at Oliver Cromwell's House.  Or in Cambridge she may enjoy shopping, restaurants and punting, while admiring the incredible architecture.
Get into your mum's good books this year by suggesting that her favourite people get together for a memorable trip on the Fenland waterways.
3) Boating Books
Talking of books, that's another good idea for a gift! If she dreams of a life aboard, or has already lived aboard a canal boat in the past, there are some great books about parenting on board. From historical novels to a modern travelogue through the French canals, the books in this article show various different aspects of boating with children.
Read: Five Surprising Mothers Day Gifts for the Narrowboat Mum
If she doesn't want to read about parenting, try Favourite Boating Recipes by Cas Best instead, or the classic 'Narrow Boat' book by LTC Rolt. This lovely, lyrical diary of Tom and Angela's travels back in 1939, has become a classic among canal-boat enthusiasts. Tom Rolt is now considered to be one of the pioneers of the leisure cruising industry on Britain's inland waterways.
Read: Was This the Very First Narrowboat Holiday?
Whichever option you choose, giving your mum a narrowboat themed book, or experience, will make this Mothers Day a bit different this year and give her something to remember.
Day boat hire starts at £225 Search Day Boat Hire.
You may also like: 5 Memorable Things to See on a Day Boat Trip
For more surprising and unusual tips and ideas for days out in Cambridgeshire, enter your email address in the box in the right side bar ('Follow blog') and we'll send you articles direct to your in -box. (We never share or sell email addresses, this is just to send you our latest blog posts.)