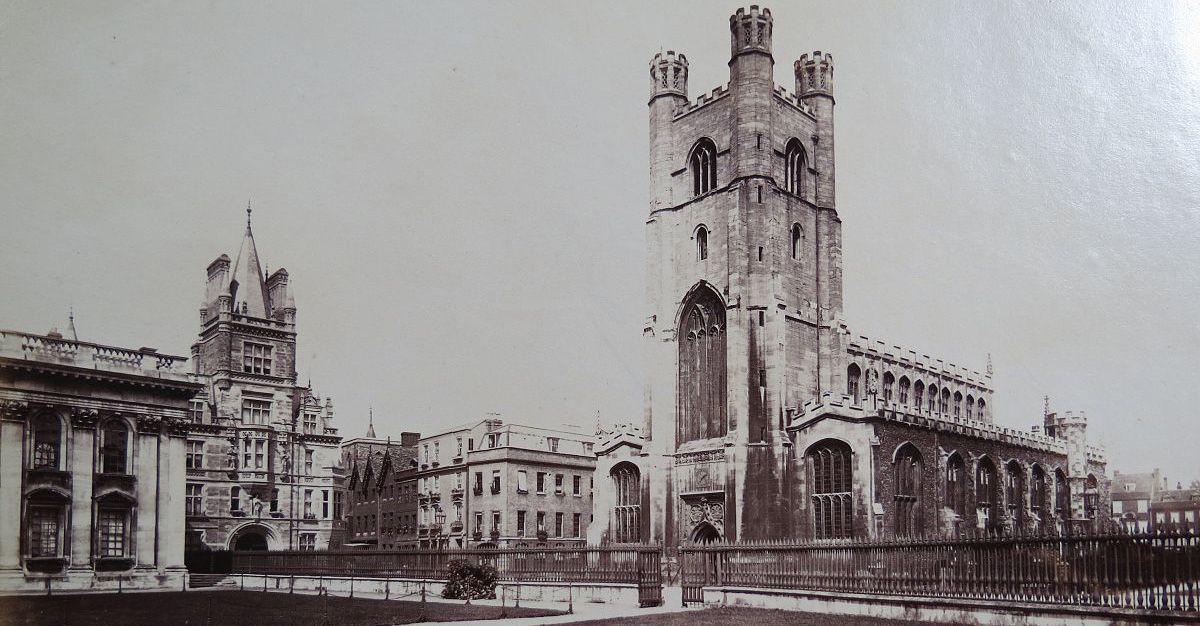 Credit: By Photos taken for William Winfield; uploaded by Kimberlyblaker –
Wiki creative commons licence
Visit Ely Cambridge and Peterborough for some incredible history
Was your summer too busy to take a break?
Are you waiting for term time, to get cheaper deals?
Want to find bargains by booking last minute?
Our September narrowboat holiday deals could be just what you're looking for.
Sometimes life and work gets in the way. We get it. Suddenly it's Autumn and you still haven't booked a break away with your nearest and dearest. The good news is that now the school term has begun it's a great time to pick up a last minute narrowboat holiday deal.
Our luxury narrowboats can be hired for weekend, midweek or week breaks as well as holidays up to 14 nights. We also have two boats for day hire which take up to 10 people.
Here are three things you can do this Autumn on a Fenlands narrowboat holiday.
1) Visit Ely
Visit Ely's skyline-dominating cathedral with its origins traced back to AD 673. Discover its historical connection to William the Conqueror and check out the stunning architectural design. Then take a quirky tour, around the Stained Glass Museum, which has a fascinating collection of rescued stained glass windows stretching back 1,300 years. This Autumn they have a varied programme of lectures and workshops in painting, fusing, leading and copper foiling.
Oliver Cromwell's House, near Ely, is a now a museum and offers a peek into the 17th century, with re-created period rooms and some fascinating exhibitions revolving around the Civil War. They also now host Escape Rooms, a fun, interactive and immersive puzzle activity designed around the heritage of the building.
2) Visit Cambridge
In Cambridge you can go on a punting tour and see famous landmarks like the Bridge of Sighs, all while relaxing and floating down the River Cam. Visit the university grounds by taking a walking tour seeing some of the 31 ancient colleges. When visiting churches and chapels don't miss St Peter's Chapel, the smallest church in Cambridge dating back to the 12th century. St Mary the Great is known as the university church and all distances in Cambridge are measured from its location. King's College Chapel is a true masterpiece of English craftsmanship.
The Cambridge food tour is a walking tour introducing the visitor to pubs, fish-and-chip shops, delis and speciality shops. If you enjoy shopping you'll find high street brands, local markets and bohemian boutiques in Cambridge.
3) Visit Peterborough
From the bustle of the huge shopping complex to the serenity of open fields and historic buildings Peterborough is well worth a visit. Ferry Meadows Country Park is a convenient place to moor the boat, with over 250 acres, a watersports centre, lakes for boating and sailing, and the nostalgic Nene Valley Railway. Explore Peterborough to enjoy history, wildlife, walking, cycling, eating, markets and shopping.
Whichever city you visit you will be travelling in style on one of our comfortable narrowboats. Before leaving our hire boat marina you will be fully trained as a narrowboat steerer and one of our instructors will explain how to operate the locks.
Day boat hire begins at £175 and you can search all of our special offers for longer breaks here: SPECIAL OFFERS. You can get up to 15% off when you book online, and prices include fuel, insurance and a damage waiver.
Hey! Are you new here? Subscribe on the right to receive more secrets of the undiscovered Fenland waterways, by email. (We never share or sell email addresses, we'll only be sending you our local, insider knowledge, every two weeks.)