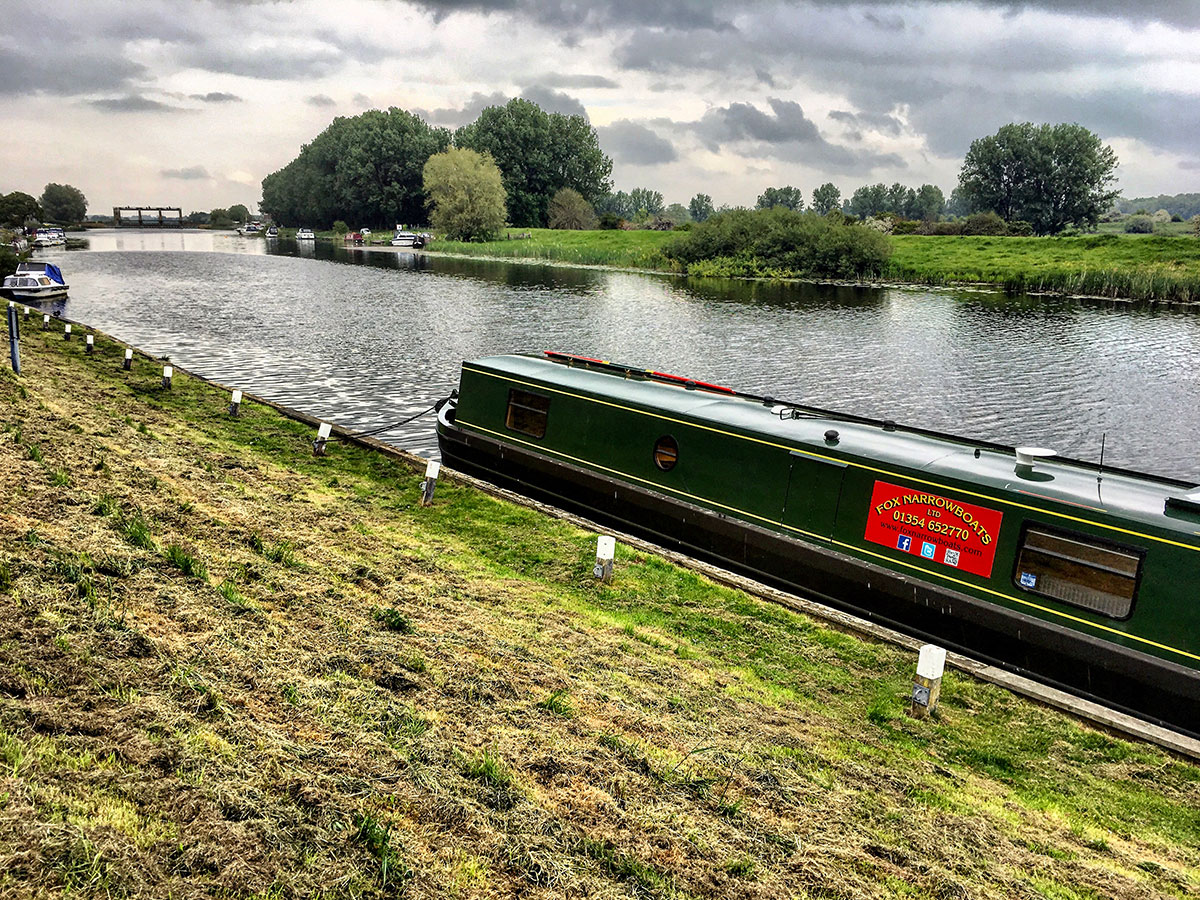 With 70 years' experience of running a hire boat business and marina, our family-run company, founded by renowned boat builder Charlie Fox, has a level of expertise that you can trust. But if you've never been on a narrowboat holiday before, you may have a few questions about getting afloat.
Where Can We Go?
We can offer you quieter holiday routes in the Cambridgeshire Fens and a choice of narrowboats, so you can select the perfect boat for you.  Our hire boat base is conveniently located in March, between Cambridge and Peterborough, and is a short travelling distance outside of London. Our marina is less than 100 miles from London, and is accessible by train from Kings Cross in about 90 minutes.
Read: The Narrowboat Holiday That Londoners Will Love
With so many waterways to choose from across the Fenlands the variety of routes is amazing. You will cruise through rivers, canals and open sections during your hire boat holiday.
Find the perfect route and plan your holiday here.
We can also offer you the choice of taking three or four night breaks as well as one week, ten day, two-week or even longer holidays.
Is it Difficult to Drive?
If you're new to boating our RYA trained instructors will show you how to handle the boat and operate a lock. The boats are easy to control and surprisingly responsive; in fact it's easier than learning to ride a bicycle! Are you wondering if it's difficult to learn the ropes? Will you be nervous about turning the boat, or mooring? Remember, you'll never be travelling faster than 4 mph and learning to steer a boat is fun for all the family. Even supervised children can steer, and they did so during the canal age, when whole families lived and worked on boats.
Read: What's it Like to Actually Steer a Narrowboat?
What's it Like on Board?
A narrowboat is the perfect way to enjoy being close to nature with all the modern conveniences of staying in a holiday cottage. Fox narrowboats all come equipped with radiator central heating, a microwave, hairdryer, WiFi, flatscreen TV with Freeview, full size oven, fridge, electric power points, and comfortable duvets and bed linen. It's a cosy home from home, where you and your crew can comfortably relax after a day of boating, exploring, eating out, and sightseeing. Our competitive prices are fully inclusive of fuel, gas and VAT.
Our boats are built right here at our marina and are unlike any others on "the cut". But what exactly is so distinctive about a Charlie Fox Boat, and how many were built?
Read: Charlie Fox Narrowboats: Where are They Now?
A Fox Narrowboats holiday will introduce you to one of England's best kept secrets, a network of waterways that meanders through some of the stunning Fenlands. You also cruise past pubs, cottages, windmills and wildlife. On these waterways you are the skipper; this is a holiday where you dictate the pace.
Freedom from Routine
Shopping and cooking are more like an adventure than a chore when you're on a boating holiday, and every night you will be moored in a different place. Eat inside at a dinette table, or outside on the deck, enjoying the view. There are no "parking" charges – moorings are free!
Want to learn more about narrowboating? For surprising and unusual tips and ideas for days out on the Fenland Waterways, enter your email address in the box in the right side-bar ('Follow blog') and we'll send you articles direct to your in box. (You will not receive any marketing emails, just two articles a month about boating info!)