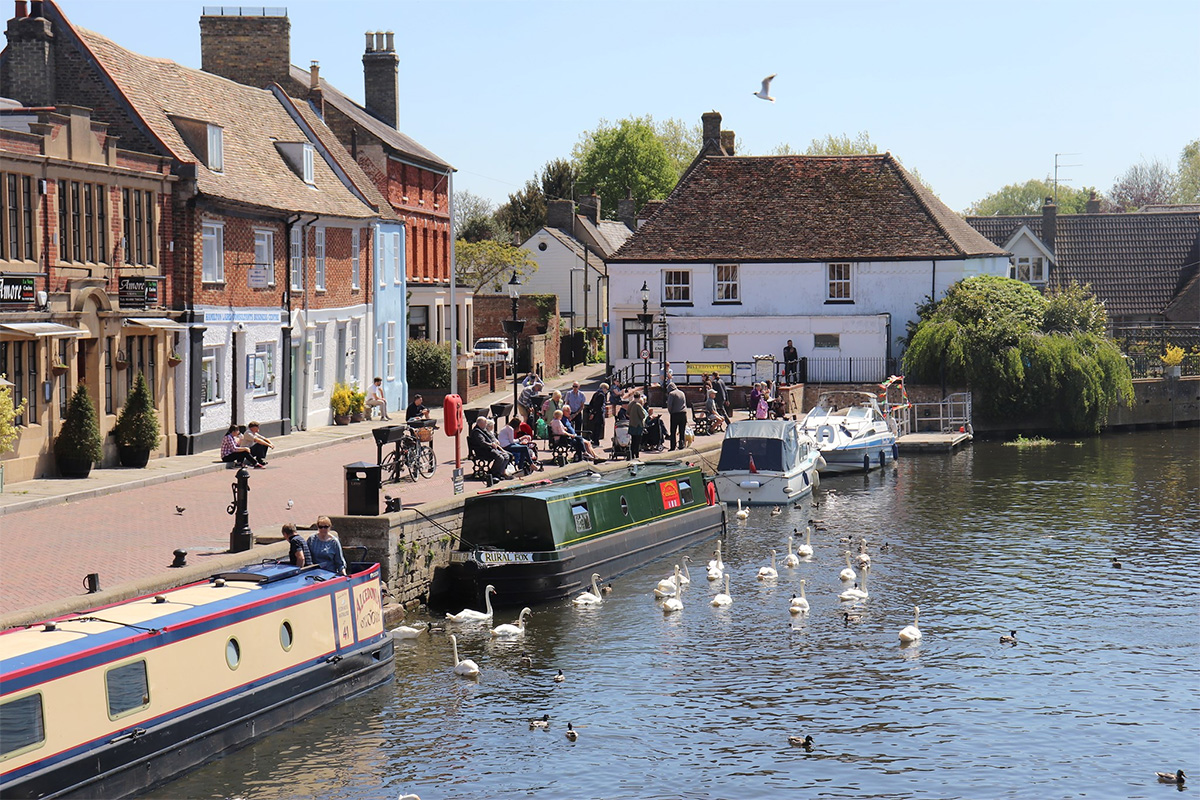 Have you been following our blog this summer? So many people enjoyed narrowboat holidays with us, and had such an amazing time that I thought I'd share with you some of the things that made this summer so great! So sit back, grab your tea and biscuits, and enjoy our top seven list of narrowboat blog highlights (in no particular order)!
1) Celebrate the Fens Day in June was an opportunity to be reminded why the Fens are so "unique, inspiring, mysterious, fascinating, beautiful, yet misunderstood…." There were heritage open days, guided walks and tours, craft activities, exhibitions, nature trails, music, films, poetry, talks and competitions.
2) We Welcomed So Many Family Groups
For that elusive family holiday; the one that can please all of the people all of the time, we provided the perfect getaway this summer. Families enjoyed beautiful scenery and quality time together, explored new places and learned to steer boats and work locks. Boating appeals to all ages. Read: Why Narrowboating is the Perfect Family Holiday
3) Canal Folk Art
In a traditional boatman's cabin you would find antique ribbon, lace plates and original Measham pottery. You would also see horse brasses, oil lamps, cabin lace and rag rugs. Find out more about the origins of roses and castles in The Fox Boats Guide to Traditional Canal Ware.
4) Steam on the Nene
The Nene Valley Railway is a preserved railway running between Peterborough, Nene Valley and Yarwell Junction. This summer narrowboaters got on the train at Overton and relaxed in a restored wooden panelled coach on a heritage steam train. Here are three steam railway events you may have missed in 2022. Three Reasons to Visit the Nene Valley Railway by Narrowboat
5) Operating the Locks Was Fun
Are you new to canal boating? Are you wondering if locks are really complicated? Don't worry. These simple tips helped this summer's cruising go smoothly for everyone. How to Work a Lock (Even if You've Never Done it)
You may also like Three Things About Locks That Only Fenland Boaters Know
6) The Heat Waves
This summer's heat waves saw the Met Office issuing extreme heat warnings, and the public were urged to use water wisely as drought had affected several areas. Liveaboard narrowboaters and those on canal boat holidays had to think about the best ways to manage boating in a heatwave.
Five Cool Ideas for Narrowboating in a Heatwave
7) The Day Trippers
Because we are just a short train journey from Cambridge or London, in the Fenland market town of March, many people found that Day Boat Hire is The Antidote to Stress!
However, soon the poles and planks will been removed from our hire boats as we start our winter maintenance jobs. Bookings are already coming in for the 2023 season so there's plenty for us to be getting on with.
If you want to join us for an awesome day out, or a week on the waterways next summer, check availability here: Book Narrowboat Hire Online.
Get more canal-themed tips and stories by signing up for our blog updates. Subscribe on the right, by email. (We never share or sell email addresses, we'll only be sending you our local, insider knowledge, every two weeks.)
Image credit: Fox Narrowboats