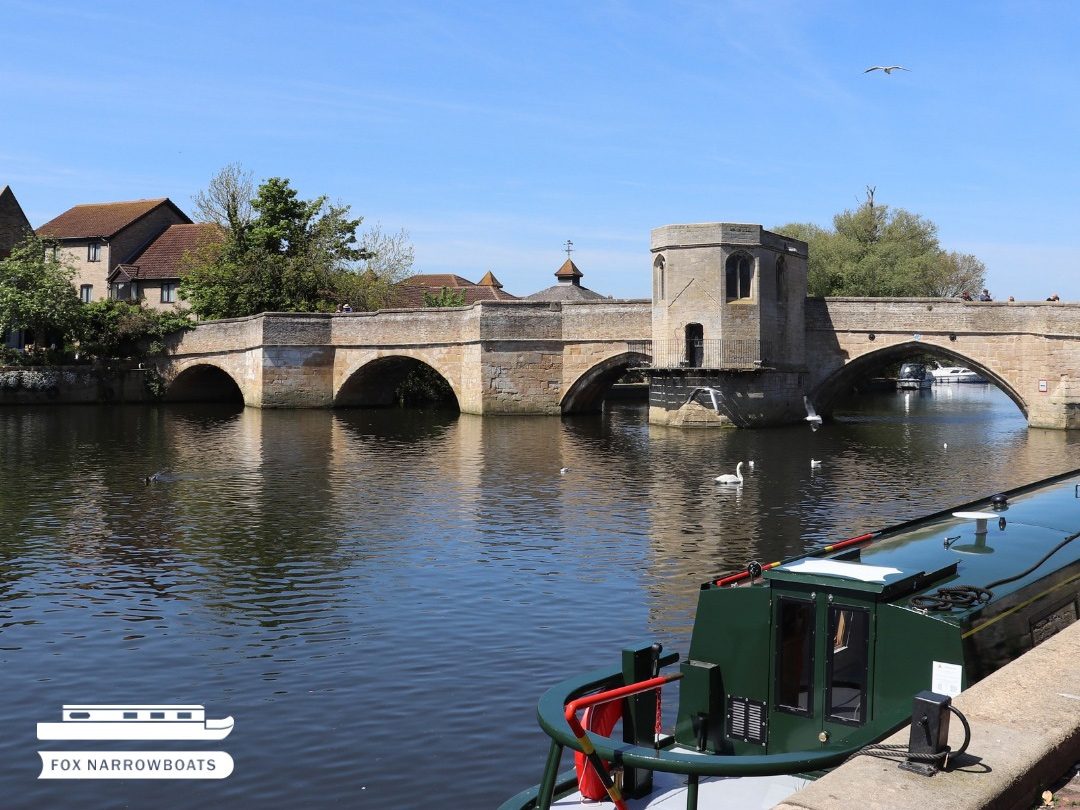 Should you book your 2023 holiday now to avoid increasing prices?
As the cost of living crisis continues, some families are planning ahead for this year's holiday, in order to grab the best deals while they're still available. With the price of fuel continuing to rise, it seems inevitable that plane tickets and hotel rooms will continue to go up in price in 2023. That makes a narrowboat holiday a much more cost effective option this year. We have already taken plenty of bookings for this spring and summer, but we do have some availability left.
Ely: The UK Holiday Destination That Won't Break the Bank
Ely is a charming cathedral city in Cambridgeshire. March to Ely is an 18 hour return trip by narrowboat, but you will want to take it slow to get the most out of the cruise. If you've been on a narrowboat holiday before, you will know that the journey is just as important and enjoyable as the destination, and you will want to moor up and explore other places on the way there.
This trip involves the passage of a short length of tidal river between Salter's Lode and Denver Sluice, which only adds to the adventure. You will need to contact the Lock keeper at Denver to find out the tide times for the outward and return trips. We will give you any information you need to know at the start of your holiday.
There are some free visitor moorings near our hire base in March town, where you can explore the High Street shops and St Wendreda's church, before setting off through the Middle Level waterways. Six miles cruise from March are the twin villages of Upwell and Outwell. The village streets line both sides of the river here. Further along Well Creek your boat will cross the Middle Level Main Drain, then pass through open countryside and the village of Nordelph, before arriving at Salter's Lode Lock.
After Denver you will be on the Ely section of the River Great Ouse.  After stopping here you may like to take a little detour into the Relief Channel to visit Downham Market. There are a few other navigable tributaries of the Great Ouse to explore on the way to Ely if you have time.
Ely is really worth stopping for a night or two as there is lots to see and do. The city centre is a short walk up a steep hill from the attractive waterfront. The cathedral is stunning, and Oliver Cromwell's House has been made into a museum. There is a stained glass museum at the cathedral, and antique centres to browse around close to the river. Go fishing, visit restaurants or wander around the ancient narrow streets, discovering timbered houses and medieval gateways. Read more about Ely. You can then carry on from Ely to visit Cambridge if your holiday plans allow it.
New Year Goals: Plan a Narrowboat Holiday
Late winter is a time for new beginnings and planning ahead, so why not give yourself something to look forward to this year? Booking in advance can mean better availability, and with Fox Narrowboats you're more likely to get the boat of your choice. It's also easier to get time off work on your intended dates if you plan well ahead.
Without knowing how inflation is going to affect this summer's holiday prices it may be wise to look for tomorrow's canal boat holidays at today's prices!
What's on your narrowboating New Year's Bucket List this year? Read more to get some ideas.
You may also like: How to Cruise Your Way into Fitness this New Year
No time to plan your holiday right now? We get that. Instead, subscribe to our blog in the right sidebar; look for 'Follow Blog'. We'll send you two articles a month full of narrowboat holiday ideas in the Fens. (We don't send spam or salesy type stuff – just interesting articles about boats and waterways!)